Moon and Stars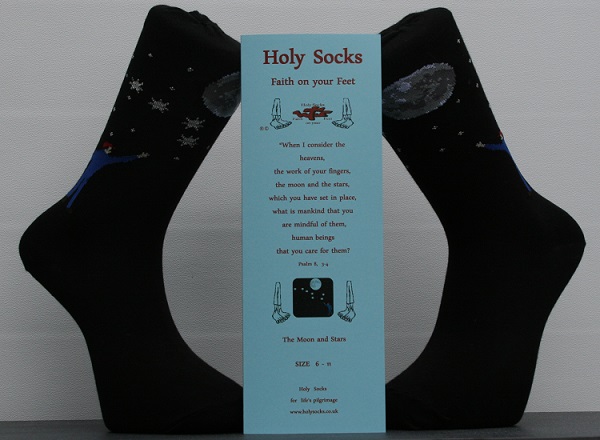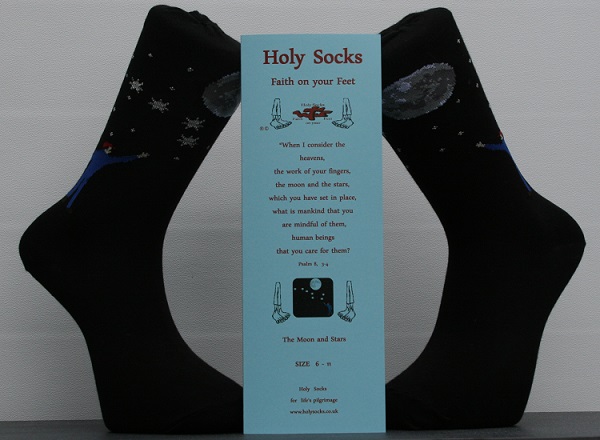 Moon and Stars
"When I consider the heavens, the work of your fingers, the moon and the star, which you have set in place, what is mankind that you are mindful of them, human beings that you care for them?" Psalm 8, 3-4
Size 6-11 Black £6.50
Size 4-7: Black £6.50
A "not a pair of socks" with the moon and The Plough constellation on one sock and the moon and The Southern Cross on the other.
A design which brings together the Lord who created the vast universe yet still cares for each one of us as individuals.
These Holy Socks are made in the UK in 75% cotton, 23% nylon, 2% elastane/lycra.