Sheep and Goats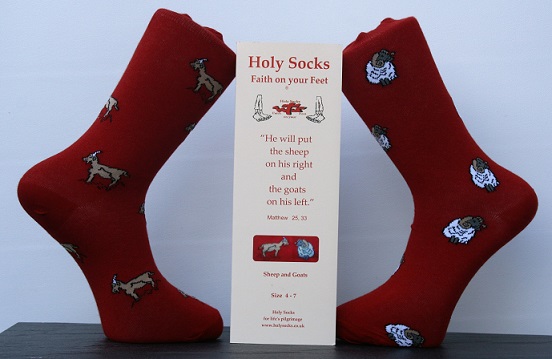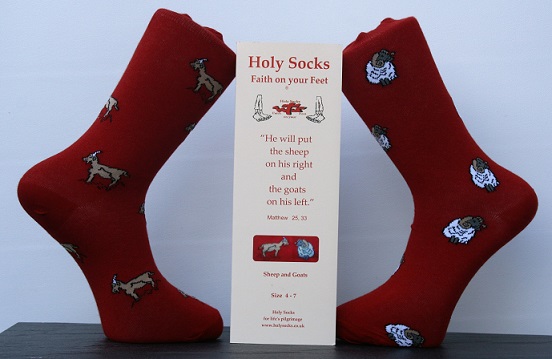 Sheep and Goats
"He will put the sheep on his right and the goats on his left." Matthew 25,33
Size 6-11 Red £6.50
Size 6-11 Grey/blue £6.50
Size 4-7 Purple £6.50
Size 4-7 Red £6.50
Leaflet story: A Sheep and a Goat discuss their characteristics and "the fiery furnace."
Our second design in our "Not a pair of socks" range. When talking to people about our first such design (Pharaoh's Cows) I joked that we were working on the sheep and the goats. Of course, after that, we had to make them. It quickly became one of our favourite designs. Sheep on one sock and goats on the other with advice about which foot to put which animal on.
These Holy Socks are made in the UK in 75% cotton, 23% nylon, 2% elastane/lycra.
Prefer to place your order by phone? Call us on 01671 404043 or mobile 079 1818 4539.