The Donkey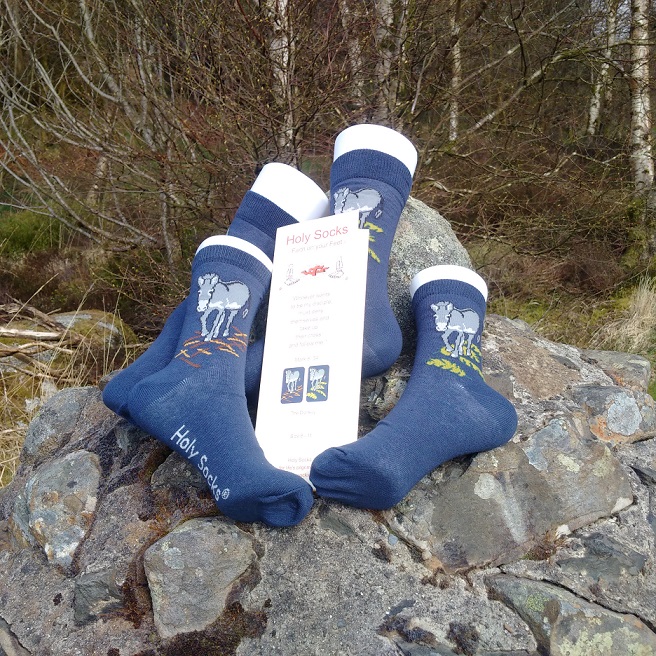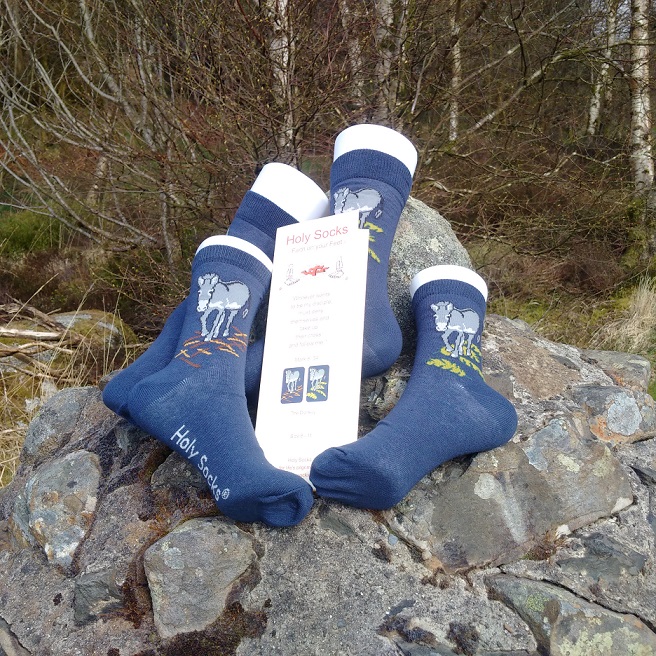 The Donkey
A choice of three verses:
""what does the Lord require of you but .... to walk humbly with your God?" Micah 6, 8
AND
"Whoever wants to be my disciple, must deny themselves and take up their cross and follow me." Mark 8,34
What kind of ground do you feel you're walking on? In which stories are donkeys involved in the Bible? Our donkey talks about just a few "roads" we walk down and some of the stories where donkeys appear in the Bible.
In a lovely shade of blue, our donkey has a real humble tilt to his head. Another "Not a Pair of Socks," our donkey walks on straw on one sock and on palm leaves on the other.
Size 6-11 Nomad Blue with elasticated top.
Size 4-7 Nomad Blue with elasticated top.
These Holy Socks are manufactured in 75% cotton, 23% nylon, 2% elastane/lycra.
Also available in Size 4-7 with comfort tops knitted in a pique stitch with lightweight elastane for a soft grip.
Prefer to place your order by phone? Call us on 01671 404043 or mobile 079 1818 4539.