The Financial Fish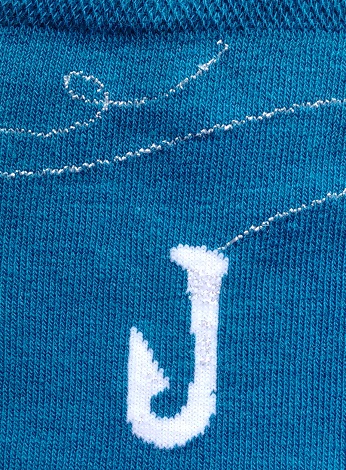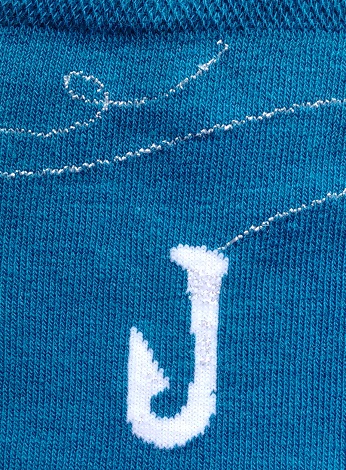 The Financial Fish
"go to the sea and cast a hook, and take the first fish that
comes up, ... open its mouth and you will find a coin.
Take it and pay our taxes." Matthew 17, 27
A circle of fish with one about to be caught on one sock and the hook, which looks remarkably like the letter J on the other, this design has a surprise on the foot. Although we've called this "The Financial Fish" there are other aspects to the story apart from God's financial provision, including obedience.
Story: "What a strange thing to be asked to do.
Go. Cast. Take - and you will find.
Is it stranger still that Peter should have gone, apparently unhesitating to obey Jesus' command? Well - what would you have done?"
Size 6-11 and 4-7 in Sea Green with comfort top. £6.50
Ring us on 01671 404043 if you prefer to speak to a person when ordering.