The Hills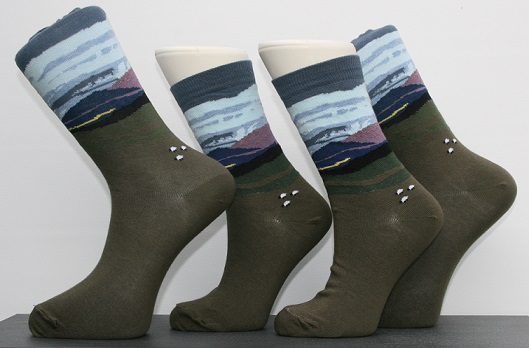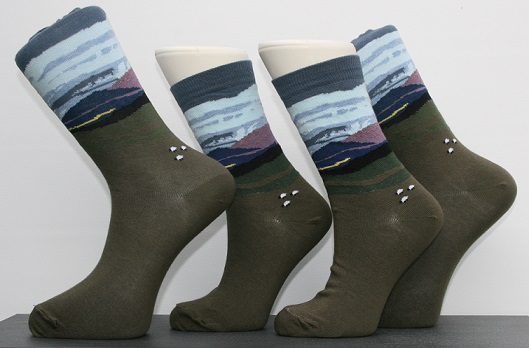 The Hills
"I will lift up my eyes to the hills. From where does my help come?"
Psalm 121, 1
Size 12 - 15 £6.50
Size 6 - 11 £6.50
Size 4 - 7 on order.
What help comes from where, and what is your relationship with God?
Illustrating a much loved verse, this design is based on a wall hanging from the Galloway Hills collection of textile artist Linda Woodfield. Like Linda's textile workshop, Holy Socks are based in Newton Stewart at the edge of the Galloway Hills in South West Scotland.
See her work at www.linda-woodfield.co.uk
These Holy Socks are made in the UK in 75% cotton, 23% nylon, 2% elastane/lycra.
Prefer to place your order by phone? Call us on 01671 404043 or mobile 079 1818 4539.