Journey into Pilgrimage - Camel and Star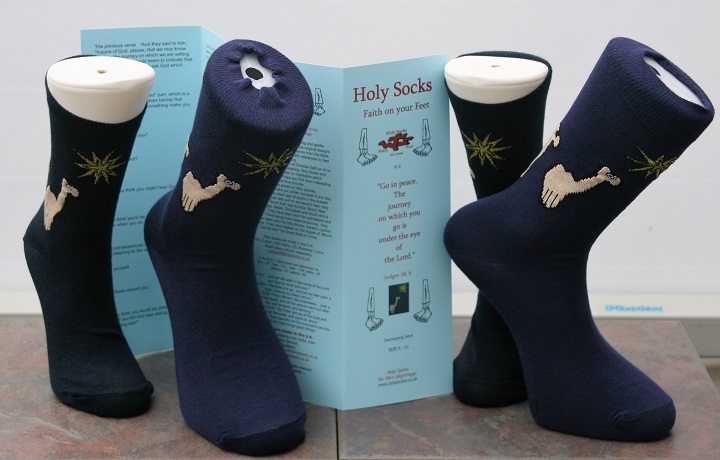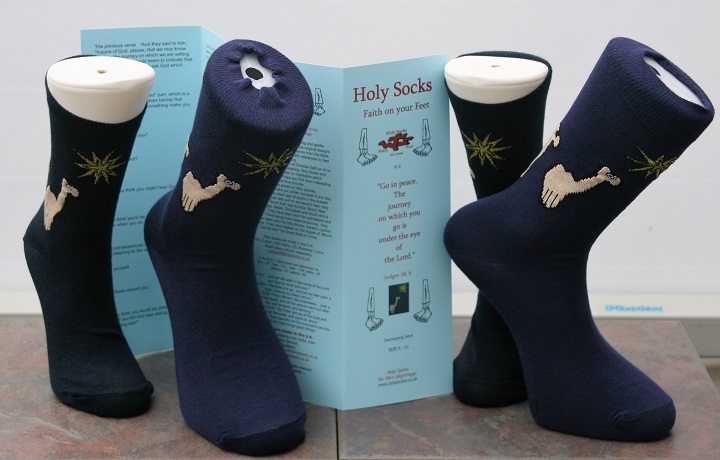 Journey into Pilgrimage - Camel and Star
Journey into Pilgrimage.
"Go in peace. The journey on which you go is under the eye of the Lord."
Judges 18, 6
Size 6-11: Navy(Cotton mix) £7.75. Sorry this size out of stock.
Size 4-7 Navy (Cotton mix) £7.75
Size 4-7: Petrol blue (Wool mix) £12.25
Story: Where are you going? Who are you travelling with? The camel has tells the story of following the star but also tells who he now follows.
A design which began life as a Christmas sock but quickly changed to an all year round favourite at the heart of Holy Socks. Now it's become the first of our "Journey into Pilgrimage" designs which feature a larger leaflet with some thoughts and questions which have occurred to me when writing the stories and poems for our designs.
Prefer to place your order by phone? Call us on 01671 404043 or mobile 079 1818 4539.
This design began life with the verse from Matthew 2,9: "the star which they had seen in the east, went before them...." but quickly when Christmas was over, we found that the verse from Judges 18,6 was perfect for all year round "journeying" and not just of the geographical kind. This is a sock which highlights life as a spiritual journey - a concept not as generally familiar in 2002 as it is now. Where are you going and who is travelling with you? Here's the start of the story.
A Camel's View
What are you looking at?
I'm a camel. What did you think I was?
And in case you're in any doubt, that's a star - well more precisely - that's THE star. That's right. THAT star. The one the Wise Men followed.
"So what's a camel doing in the story?" I hear you ask. Oh, I realise we're not mentioned in the story that came down to you, but how else do you think the Wise Men got to Bethlehem - on foot? I should co-co. Not on your desert camel likely. Not then. They might go on foot now - in fact my Wise Man often does, and he takes me with him, leads me, kindly, as though he was following the child born in the stable. Anyway, how did you get where you are on your journey? Not on a camel, I expect. Actually I don't mean your road journey - I mean your spiritual journey.