The Whirling Bike Wheels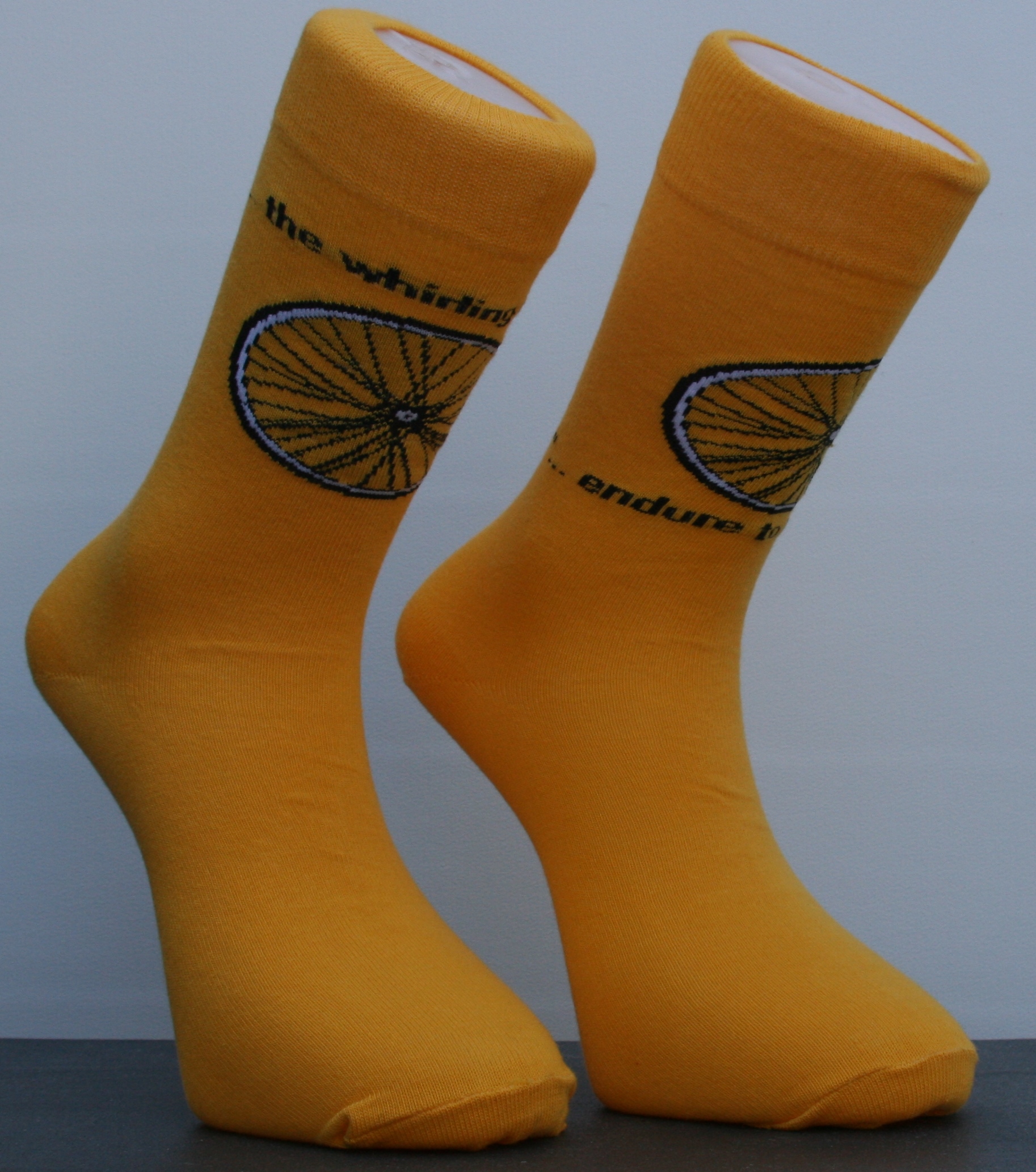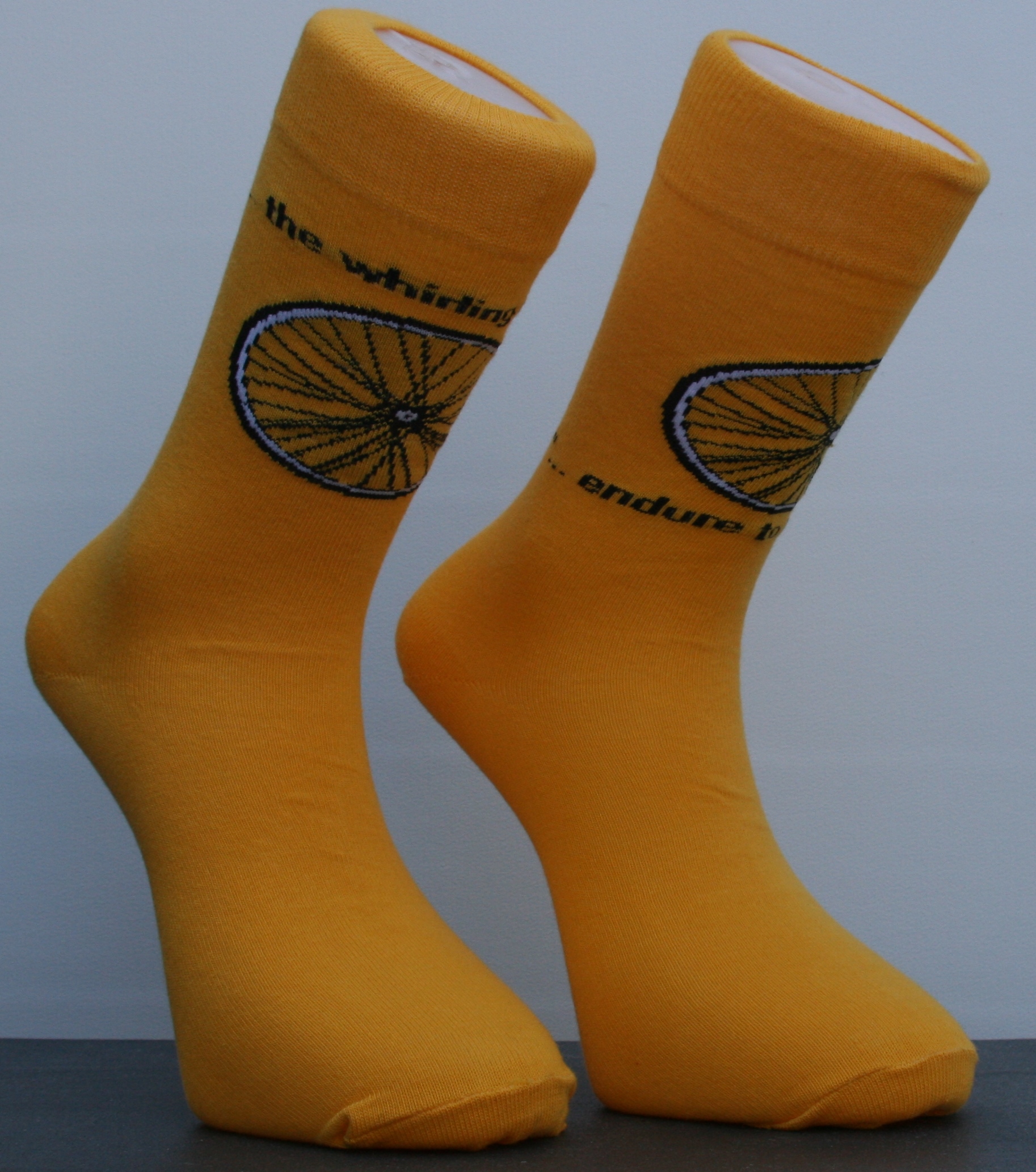 The Whirling Bike Wheels
"I heard the wheels being called "the whirling wheels."
Ezekiel 10, 13
AND
"But those who endure to the end will be saved."
Matthew 24, 9 - 13
With a bike wheel and "the whirling wheels" on one sock and a bike wheel and "endure to the end" on the other, this is definitely a "not a pair of socks" design. This design has become very popular with cyclists.
Story: The wheels discuss "enduring to the end," what it can mean and question if it will be any fun at all.
Size 6-11: yellow £6.50
Size 4-7: yellow £6.50
These Holy Socks are made in the UK in 75% cotton, 23% nylon, 2% elastane/lycra.
Prefer to place your order by phone? Call us on 01671 404043 or mobile 079 1818 4539.
This design was first introduced in 2014 and was the idea of the manager of Cornerstone Bookshop in Skipton.
Seeing our Whirling Car Wheels design, she asked if we'd make a bike version. It featured prominently in their window display as the Tour de France riders passed the shop.
In August that year, the design was worn by our rally crew of Jock Armstrong and Paula Swinscoe on the McDonald and Monro Speyside Stages Rally based in Elgin.
Now that's a fine "not a pair of Holy Socks."
That's the Holy Socks story Paula's reading, she'll read the rally notes later.
Well done to Jock and Paula and The Whirling Bike Wheels. They finished second overall.
The Cycle socks switched wheels later in the year when Jock wore them on the Crossmichael Triathlon.
Spot the socks. Difficult to see them, but they are there. Jock arriving back in Crossmichael ready to hand over to the runner.
Warming down after the cycle round Loch Ken.
The 2017 Crossmichael Triathlon will take place on September 3rd. Click here for more details